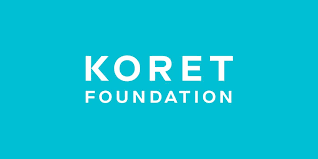 "Investing in the next generation of talent, innovation and leadership is critical in order to ensure that all students, including the disadvantaged, have the opportunity to lead productive and successful lives."

Michael J. Boskin, President of the Koret Foundation
With the goal of supporting research, scholarship, and creative activities at Sonoma State University, the Koret Scholars Program is made possible by a 5-year, one million dollar grant from the Koret Foundation, a Jewish philanthropic organization dedicated to increasing student success through higher education initiatives that specifically benefit underserved populations in the Bay Area.  
These awards are intended to support undergraduate students and their faculty mentors in research and creative projects across all academic disciplines, and each Koret Scholars Award provides funding for one faculty mentor working with four undergraduate SSU students over the course of an academic year.
In the 2020-21 academic year, the program supported 25 research teams by providing student scholarships, faculty stipends, and funding for research resources.  
A call for proposals will be announced at the start of Fall 2021 semester for the 2021-22 academic year, and priority will be given to applications that demonstrate diversity in the research workforce through the inclusion of students from groups that have been shown to be underrepresented in higher education.
For more information about the Koret Scholars Program, please contact Stacey Pelton: pelton@sonoma.edu
The 2020-21 Koret Scholars